The Skandalnavians swept the competitions on Tuesday, winning both the chicken toss AND the jelly bean race. Sportscasters Crank Clifford and Rob Lostas questioned the integrity of the Skandalnavians, but foul play has not been confirmed.
Other notable happenings for Day Three include lots of energetic singing (including "I Just Want To Be A Sheep (Baa Baa Baa Baa)"), team bonding, great games, and Bible lessons about Paul's time in Athens.
Today's lesson focused on Paul's sermon on Mar's Hill in Athens, when he basically took the people of Athens through the larger Biblical story…We were created by a holy God (and His creation was pronounced "good"), we fell (sin entered the picture), and God sent a redeemer (Jesus Christ!) to restore our relationship with God. This could only happen through the shed blood of Jesus on the cross. Romans 10:9 says, "If you confess with your mouth, 'Jesus is Lord,' and believe in your heart that God raised him from the dead, you will be saved."
Enjoy the pictures from Day Three of Base Camp 2008!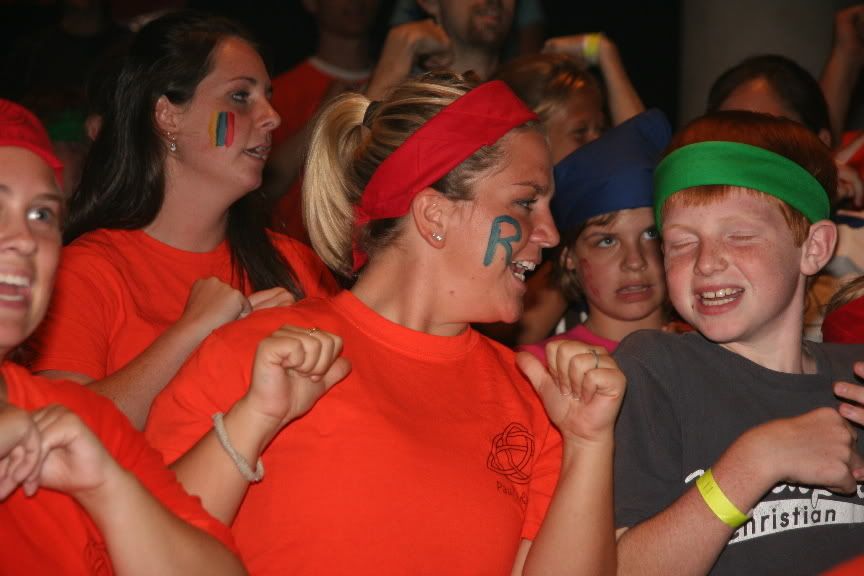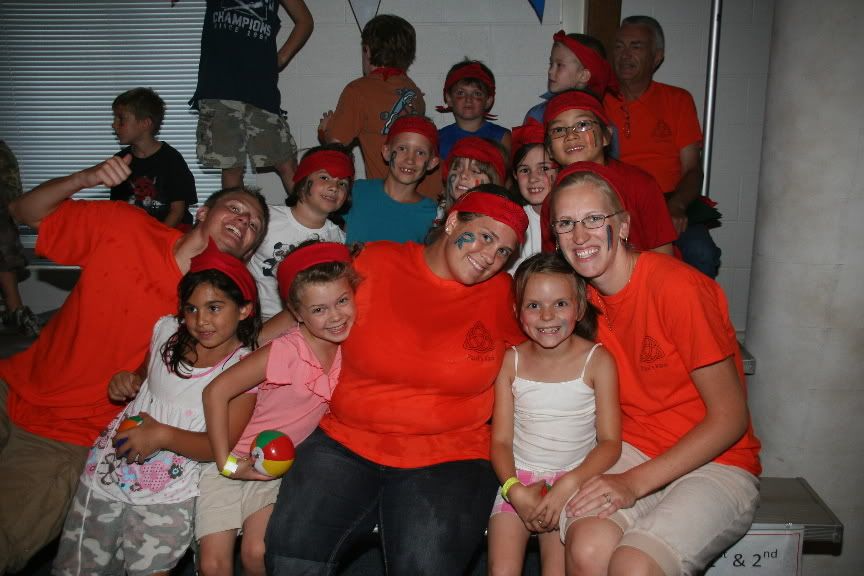 (Is this foul play? Boris from Skandalnavia is pushing Andrew over while he's trying to wave at the camera! Poor sportsmanship!)