At last, the day of the award ceremonies has come. And at last we see the face of Skandalnavia's team leader, Jan. He certainly is one mean guy.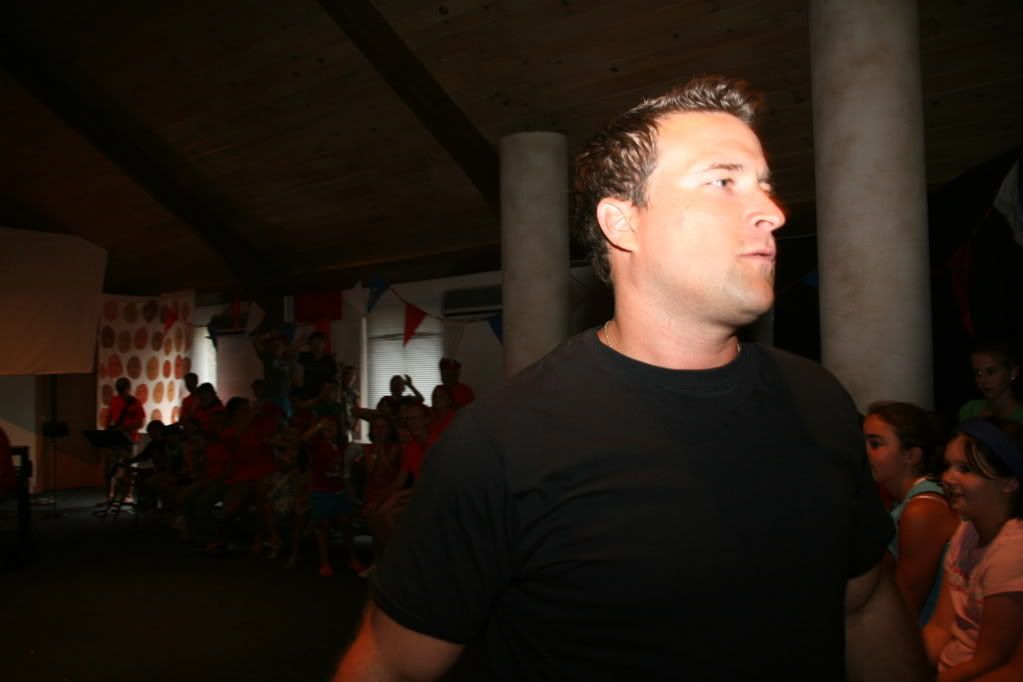 Today we played a game we like to call "The Gauntlet". It was a relay race of epic proportions and extreme wetness. Campers, councilors, and athletes alike were soaked mercilessly. Victory of this game went to…(drumroll)…The TOGO TEAM!!
On a worse note, the victory of the Athletic Games was awarded to the Skandalnavians. But don't give up yet, kids, because there were some inconsistencies reported in the competitions which will be further looked into. The updated report will be brought to you tomorrow.
Highlight Reel!